Select Aidele For
Three Reasons
1. Aidele Door Industry since the establishment in 2005, now has more than 50 thousand square meters of production plant, production equipment, more than and 200 sets, including a number of automatic surface spray paint line. "Aidele Door Industry" brand of non-standard door, steel security door series products have been recommended audit named "A Well-Known Trademark in China", "ten brand", "CCTV brand advertising exhibition".
2. Aidele now has a considerable scale, the company's development cannot do without the support of dealers, now in the country to establish Aidele image of 263 stores, with Aidele door industry continues to expand, more in response to customer requirements, to further enhance the company's brand influence, the company leaders decided to implement the blank and the establishment of regional image store customers can enjoy preferential support to the company, all customers can enjoy the company image store standard sample door discount company promises held two promotions, promotions and complimentary gift every year.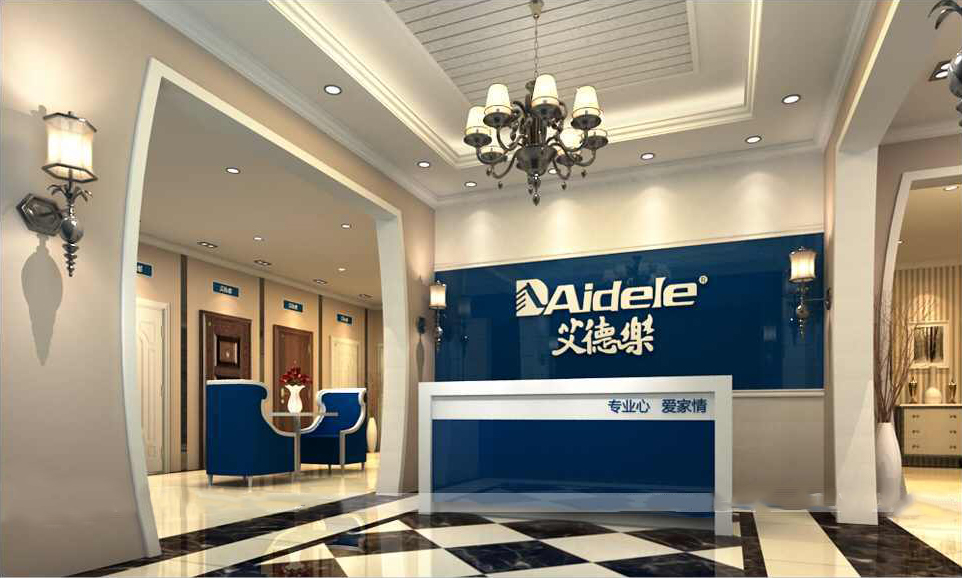 3. customer service policy: the company set up a special customer service service team, attaches great importance to product quality, customer commitment to reflect the proposals, in the shortest time, with the fastest speed to deal with product shortage, the area more than two times a year regularly visits, expand customer service tracking work, listen to customer comments and suggestions. The training of service personnel related to customer service, truly achieve the "customer satisfaction is our pursuit of the goal of enterprise", build the good service system, guide the dealer product maintenance, installation and other services, to further improve the staff awareness of service, quality of service; dealers to join closely, timely communication and feedback of product improvement, promote products upgrade, product innovation and other related work, strive for a good reputation, the promise of 100% cash, we continue Focus on brand building, constantly enhance the strength of enterprises, improve product quality, strengthen customer service service, do not rely on the "price war" for the market, adhere to the high-end quality line, so that the majority of dealers in cooperation with no worries.
Welcome to join us.